Nordic team looks towards promising season
Their skis slide across the snow that paves the five kilometer course and the frigid wind bites at their ears.  In the distance, family and friends can be heard shouting words of encouragement while  charging towards the finish line. tThese are the elements the nordic team experiences every time they compete.
The nordic season started Nov. 14 and will continue until the beginning of February. The boys and girls teams will have their first competition at the end of December and the state competition will take place Feb. 9 at Giant's Ridge.  There are around 130 athletes in grades 7-12 who make up the team, making it one of the largest in the nation. Athletes can have lots of experience or no experience at all.
Last year, the boys team came in second place and the girls team came in  third place at the state competition. Members of the team prepared for this season by roller skating and doing strength training.
Each year, the varsity nordic teams begin their season by driving to Yellowstone. Besides being a great team bonding experience, training at a high altitude with lower levels of oxygen in the air helps athletes get used to when they get fatigued during a race. 
Sophomore Lily Mayek said, "Training in Yellowstone is honestly tiring and strenuous, but it's a great team-building experience and everyone has a lot of fun."
Having lost half of the major varsity skiers in coming into the 2015-16 season, the team was not expected to do well. The mindset going into the season was that it would be rough and stressful, so the team worked on trying to prepare for this upcoming season. 
"
To get third last year was absolutely incredible, mostly because it was so unpredictable."
— Hannah Brown
Junior Hannah Brown said, " To get third last year was absolutely incredible, mostly because it was so unpredictable."
This year, the girls team has lost three varsity skiers, but out of the three, only one skied at the state competition.  Since the majority of the girls team is made up of young and experienced skiers, they will have a good chance at making the podium again this season at the state competition, with a goal of finishing in first place.
Brown said, "I truly believe that with all the effort we have put into the sport and how much energy we have, we can do it."
The results from the last season has the nordic team eager to start competing and getting ready for the promising season ahead.
About the Writer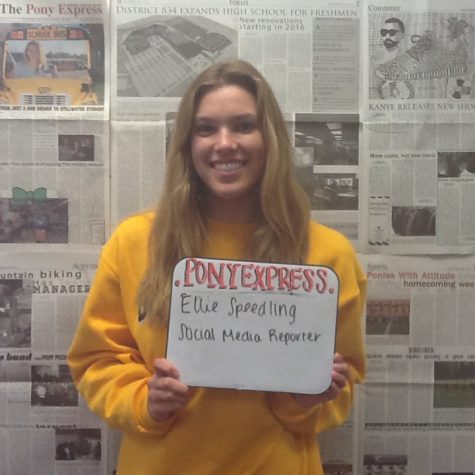 Ellie Speedling, Social Media Reporter
Ellie Speedling enjoys swimming, watching hockey and playing with her two dogs, Murphy and Finnigan. In her free time, you can find her at concerts or...