Claims of rigged elections fall flat
Hang on for a minute...we're trying to find some more stories you might like.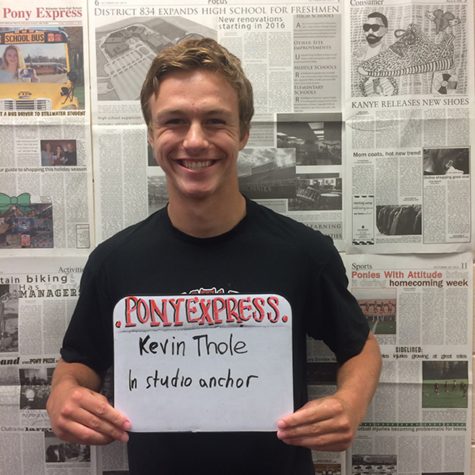 More stories from Kevin Thole
The idea that elections in the United States are rigged has often been a common belief among conspiracy theorists and apathetic voters. However, this is yet another idea that has broken into the mainstream after Donald Trump brought it up numerous times in speeches. Not only is the idea of a rigged election not supported by evidence, but it is also potentially dangerous.
Trump has made numerous accusations at rallies accusing the Democratic party of rigging the election through widespread voter fraud. This narrative has become popular among alternative right news sites and some of his supporters.
The notion that elections in the United States are fixed is not new. In 1960, when John Kennedy defeated Richard Nixon, there were accusations that Kennedy won through widespread voter fraud. In the infamous 2000 election, when Al Gore won the popular vote but lost the electoral vote after a narrow loss in Florida, many Americans believed that there was foul play at work.
So how common is the problem is voter fraud? Voter fraud involves certain people casting more than one vote in an election, usually by impersonating another person or voting as a dead person. According to certain politicians and media outlets, this problem is widespread. However, this problem is almost nonexistent.
In a 2014 study conducted by Loyola law school, one billion ballots were analyzed for possible voter fraud. Of these ballots, only 31 incidents of possible voter fraud were found, making Bigfoot sightings more common than voter fraud.
"
I will accept the results of the election, if I win."
— Donald J. Trump
This idea that organized, widespread voter fraud is occurring can be dismissed by simple logic. Presidential elections are huge and in order to commit fraud on a scale large enough to actually influence the election you would need an organized network of hundreds of thousands of people, who are willing to risk being prosecuted, all casting multiple votes by impersonating another person which somehow manages to get by the bipartisan poll watchers that oversee elections. That isn't even the hard part. Now you have to make sure none of these people come forward and expose the whole operation or else you risk the entire thing backfiring. When this notion is analyzed with some critical thinking, it quickly falls apart.
The process by which the election is run would also make an election hard to rig. The reason for this is because elections are not run on a federal level; they are run at a state level. In order to rig a nationwide election, you would need to go through the states, 31 of which are run by GOP governors, so it would be very hard for Hillary Clinton to influence the results. GOP lawmakers often use voter fraud as a boogieman to justify passing voter suppression laws which require an ID to vote. According to a study conducted by the Brennan Center of Justice, 9 percent of voters don't have an acceptable voter ID.
In most cases, a driver's license, passport, military I.D, or other official I.D is required to vote in most states. Some demographics (young and poor people) are less likely to have these identifications, which results in them not being able to vote. The amount of I.D required varies by state, but 68 percent of states require an I.D. This can result in millions of people not voting in the election which can swing it one way or the other.
Trump's remarks are also highly irresponsible and dangerous. The fear of whether or not Trump will accept the results of the election is not helped by him saying, "I will accept the results of the election, if I win."
The conspiracy theory that Trump is the victim of a rigged election is dangerous to American democracy. If millions of people don't trust the outcome of an election, some of them could become radicalized and pretty soon we could have another Timothy McVeigh on our hands. The majority of Trump supporters are don't believe that the election is rigged, but there is a sliver of people on conspiracy theory internet forums that are detached from reality. Comments such as this could incite any fringe individual who feels disenfranchised by the electoral process.
Democracy in this country should not be taken for granted. Attacking the very idea of a free election is an attack on American values. A peaceful transition of power should not be a concern in a modern democracy and neither should the concern of a fixed election.