Netflix hits big with original content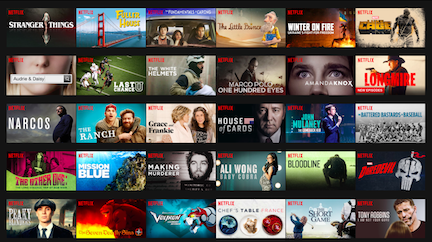 Netflix original content is growing and has been met with a resounding, "Yes!" from viewers and critics. Content on Netflix is changing, for the better. In the last few years Netflix has been releasing  more and higher quality content, and the people can't contain their excitement.
In general, many people will tell you that the diversity in the humor, casts and storylines are what draw them to these particular shows, and with such quality content they should be recognized for their work. The content being produced is at a level so high that competing with mainstream content isn't a challenge, even if people argue they shouldn't be eligible for awards such as Emmy's because the content is only accessible to those with Netflix accounts.
Netflix content is very diverse in many ways. The range of content they make is incredible, they have several drama television shows including Orange is the New Black, and Stranger Things, and also many comedy shows including Unbreakable Kimmy Schmidt and Arrested Development. Viewers and critics alike love everything they can get their hands on.
Sophomore Tate Johnson said Netflix content is, "far less reserved," in relation to mainstream content, and that the diversity is something that he enjoys.
Orange is the New Black is the story of a privileged woman in the upper east side who begins her year long sentence in a correctional facility from a drug running crime ring she used to be apart of with her ex-partner. Her year in prison is filled with ups, downs and a lot of emotional confrontation.
"
It's [Orange is the New Black] hilarious but it'll also make you sob like a baby."
— Ava Coleman
Senior Ava Coleman said, "It's hilarious but it'll also make you sob like a baby." The drama comedy released its much anticipated fourth season that left many wondering about the future of the show.
Netflix's comedy shows are also a strength that can be boasted about. Unbreakable Kimmy Schmidt is the story of a woman who was kidnapped in her early teen years and forced into an underground cult with three other women, after 15 of living in an "end of the world" bunker Kimmy and the other so called "mole women" are thrust into the spotlight and, in Kimmy's case, into NewYork. This delightful comedy follows Kimmy innocently trying to figure out life and love in the Big Apple.
Junior Nora Steinmetz liked, "The comedy, because it's humor that appeals to a large audience that doesn't target a specific person or group of people."
Many people argue that Netflix content, despite the quality and quantity of it, should not be considered for awards such as Emmy's as it's inaccessible to people without Netflix accounts. There is a lot of disagreement to this argument, people say that the same could be said for HBO or Showtime shows as well.
Coleman said, "The actors and actresses in Netflix content are extraordinary and I don't think it's fair for them to put in all that hard work and dedication and not be recognized for it simply because it's a subscription 'network'. It's kind of frustrating and definitely unfair."
Netflix original content generally is something that is high quality, and makes people happy, sad and very satisfied. If Netflix continues to create shows and movies that generate such positive responses as the ones they have released in the past have there is no doubt that they can and will overtake many mainstream media platforms as the favorite for viewers and critics.
About the Writer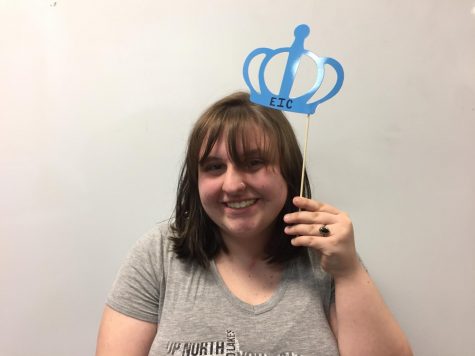 Linnea Phillips, Print Editor-In-Chief
Linnea Phillips is a senior, and a Print Editor-in-Chief. She enjoys writing and spending time with friends and family and partaking in many clubs such...