Cross country team searches for a new identity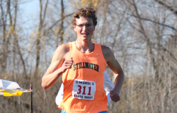 The cross country team is in uncharted territory. A staple piece to the team's last couple years was 2016 graduate Eli Krahn. Krahn was a star since he joined Scott Christensen's cross country team. Krahn finished 3rd individually at the state meet last year, leading the team to a 3rd place finish.
As Krahn has gone off to Princeton, the cross country team has a new identity. Krahn and the star-studded senior class left some holes with their graduations, and now a new training group has emerged. The elite training group is an important factor to the team because the top runners on each team train together. The best teams in the state, including Stillwater, have an elite training group. Some years the elite group goes almost unchanged, but this year it is the opposite. There has already been some changes on varsity, and there will be a lot of change this coming season.
With the departure of the elite training group, the Stillwater varsity team was left with some new faces. Junior Joe Hesse Withbroe, junior Ben Wicklund, sophomore Addison Stansbury, junior Jacob Ring, and junior Matt Payne are just a few of the members who have claimed the spots left by the graduating class. Senior Noah Kneeskern, junior Noah Johnson, senior Cole LeBourgeois and junior Jack Degonda ran varsity for the team last year, and are looking to be leaders for such a young team.
This group of guys have ran together for years and are very similar in their times. How big a difference does it make not having a teammate like Krahn, leading the pack? Withbroe said, "I think it makes a huge difference in racing strategy, if anything. Since we don't have a clear leader yet, we all have to run with each other during races and keep pushing each other forward. I think the 7 varsity spots are completely up for grabs, given that the top 10 guys are all within 30 seconds of each other."
This is very different for this group since Krahn has been such a front runner and now this team is more of a pack running squad. This style can be very effective and is widely used by the top teams in the state. It is a smart strategy to run if you don't have a dominant lead runner, since it can lead to having multiple runners finish at the same time rather than one top runner. This seems to be this groups identity and hopefully it pays off in the end.
Each year the team changes a bit, this year it is clear that the young guys are going to be a big part of this teams success. Captain Noah Kneeskern was asked what he thought was this years teams biggest strong suit and he said, "With having so many younger guys in this group, it has opened us up more to the team. It sets what I feel is a much better and more pleasant tone for the guys to work from." Kneeskern has been a leader so far in this new elite training group. He was a part of the last group which had so much success and he says he wants to set a good example on the younger guys and be a good leader.
It would be hard to try to make up for losing Krahn and Sam Hanson, but sophomore Addison Stansbury isn't letting that tug on him. He is focusing on this teams youth and how much everyone has already grown. Is there any added pressure from coach Scott Christensen? Stansbury said, "No, there isn't much added pressure from Scott. He understands that it is hard to make up for losing Eli and he will give us time." Addison is only a sophomore and has already paved his way on this team. This is his first year running cross country but he has already finished 2nd at the annual Twilight Meet and is a part of this training group.
"
We have the potential to medal at state again, but it won't be a guaranteed spot like it was for the past couple of years."
— Joe Hesse Withbroe
Expectations have always been high on this team judging the history. This program is a regular on the podium at the state meet and they expect no less this season. Joe Hesse Withbroe said, "Well at this point, we have the potential to medal at state again, but it won't be a guaranteed spot like it was for the past couple of years. I think it'll definitely be a lot harder than prior years simply because we don't have a stand out guy, so the whole pack needs to run well."
It will be interesting to see how far this training group will go by the time they graduate but one thing is for sure. As the seasons and people go by, one thing stays the same for the cross country team: They are looking to be contenders at the state meet.
About the Writer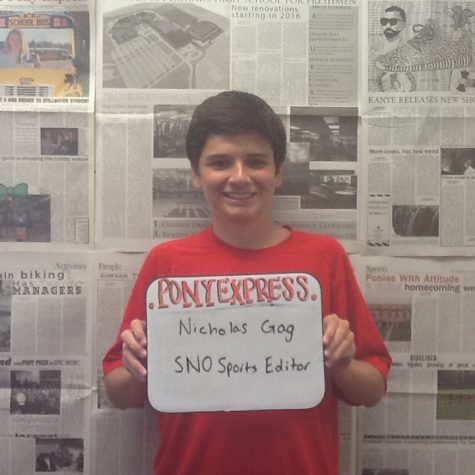 Nicholas Gag, SNO Sports
Nick Gag is a junior and loves to play sports. He also enjoys spending time with family and friends. He loves to watch all sports but mostly basketball.