Community building within music programs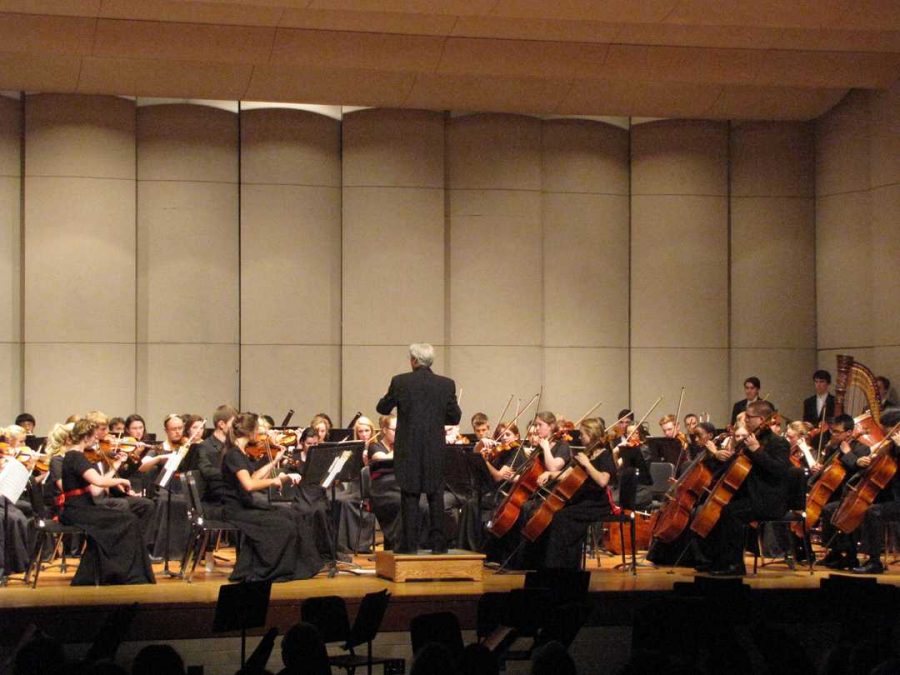 Ellie Anderson
November 27, 2013
The music groups at Stillwater Area High School have created a close community. The different music groups are creating inseparable bonds with each other through different events that they do as an ensemble.
The Belle Chanter recently had a retreat. The band had a lock-in and the Jazz Band will be going to Eau Claire. Con Amici Chamber Orchestra had a party at conductor Jerry Jones's house at the beginning of the year and Concert Orchestra has multiple parties during the year also at Jones's house.
Musical groups such as Belle Chanter go on a retreat to build their relationships with one another, which also improves their ability to produce music.
Belle Chanter conductor Angela Mitchell said, "We take a 24 hour retreat each fall in order to become a cohesive musical ensemble. The singers become bonded through team building activities and they work intensely on their choral music."
The retreat helped the students get to know one another better and produced better sounding music.
junior Caroline, a Belle Chanter member, Meier said, "We went on the retreat basically just to bond and get to know each other because a choir with a bond will sound better. We played a bunch of trust and camp games the first day and just spent that trying to get to know everyone." She added, "My favorite part is how close you get with everyone and how good we sound."
The whole jazz band has a common goal of making wonderful music.
Concert Wind Symphony and jazz band member, senior Maggie Zeidel said,"Band is like a community because the entire class is coming together to reach the same communal goal."
Jones believes that music groups have to become very close in order to create outstanding music.
Jones said, "Because all ensemble members, regardless of the music organization, work so hard together to obtain such a high standard of musical excellence, it is normal for them to become quite close.  One member's performance enhances or jeopardizes the next member's performance." Jones added, "With that awareness of corporate culpability, the motivation for practice for the success of others is high.  Consequently, the sense of family is contagious."
Not only does Jones appreciate the family aspect of orchestra, but so do the students.
Junior Jessy Nelson, Varsity Orchestra member, said, "We're like a family because we don't leave each other out in the cold ever and we all help each other when some one needs it."
Music class is more than just a normal class of the day, it is a passion for students. When they step into the music classroom they feel at home with their family.