'American Horror Story' thrilling entertainment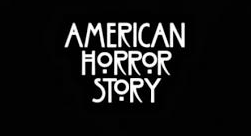 Elizabeth Morrissey, Team Lead
November 22, 2015
There is something about being scared that people love to hate. There are genres and sub-genres, a lot of people that love the horror of gory movies, thrilling books, and ground breaking television shows. American Horror Story entertained over a million people on its premier on Oct. 7. What makes this show so addictive and so scary? With a TV-MA rating, this show is not for the faint of heart. Heart pounding scenes make one shrivel up in their seats has this psychological thriller unwinds and twists into dark and thrilling television entertainment.
The fifth season of the show takes in the hotel Cortez in Los Angelos, a legendary and infamous the hotel seems to have a life of its own, as it houses many diverse and strange characters. Lady Gaga leads the cast with her fabulous portrale of Countess Elizabeth. In the hotel, there is also a variety of sports who are forever tied to the glamorous and deadly hotel. Wes Benson plays a detective who stays at the hotel while trying to unravel a series of killings and his own dysfunctional family problems. This season started out with a bang and may be the best season yet.
Sophomore Fiona Mattson said, "I really like the new season. I think it is maybe the darkest season yet since Asylum. I think that this season is so much more controversial."
According to screencrush.com,  this season is the darkest and most terrifying season yet. "On top of a bloody vampiric orgy, disembowled murder victims and a terrifying use of superglue, the episode also featured one of the most horrific scenes in AHS history." This constantly crosses the line and taps into some of the most horrible things in society. American Horror Story sheds light on horror by being so ground breaking. By introducing graphic horror into television, the show is able to stretch material into 15 or more hours of entertainment. The span over months creates tension and excitement as the viewer waits on the edge of their seat waiting for the next episode.
Junior Abby Abrahamson said, "If you pay close attention, the show consistently touches on relevant topics as well as provide some type of moral lesson within each season."
Hotel, being the darkest of the five seasons also has a strong moral point to the story. Touching on themes such as addiction, love, sex, murder and family. This show provides great and developed storylines that encompass and weave the horror into them. By creating intriguing psychological thrills the show draws viewers in and shocks them with its intense dark matter. The show is incredibly well developed.
Mattson also said, "I don't think that this season is the best season yet, don't get me wrong I love it, but season one will forever be my favorite."
Every season is completely different with new characters, settings and stories. Allowing for a fresh new take on horror and for fresh audience member to be scared out of their minds. This show is not for the weak at heart but is extraordinarily well done. Check it out on Wednesdays at 10:00 p.m. on Fx
Read More: 'American Horror Story' Just Had Its Most Gruesome Scene Ever |