The Wonderful Wizard of Oz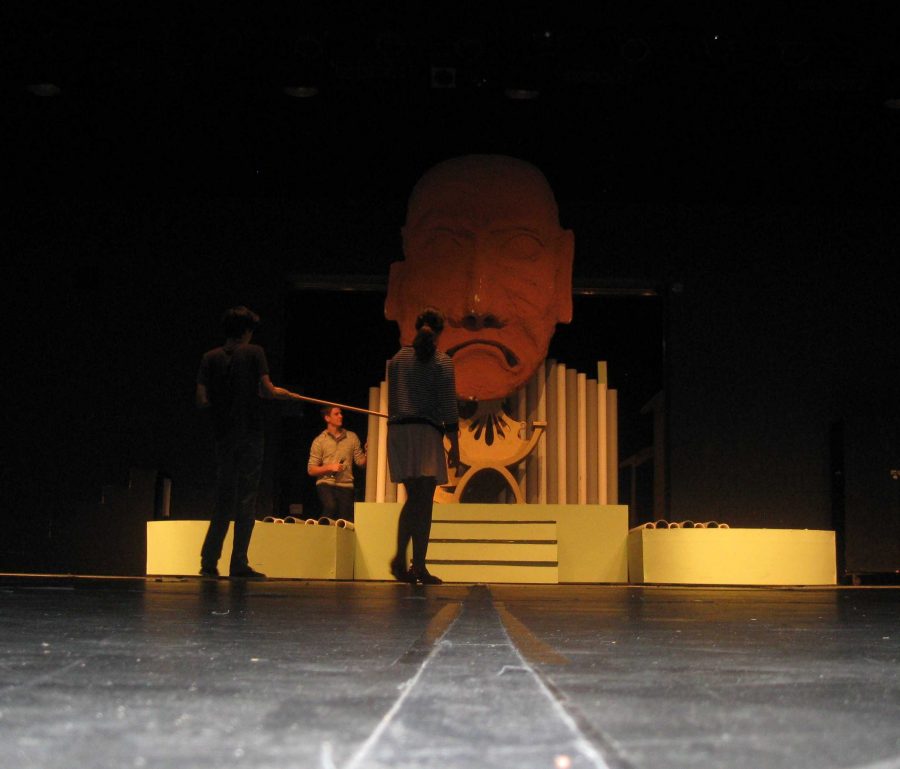 One of the world's most loved musical-fantasies, The Wizard of Oz, is coming to Stillwater Area High School. With influence from the books and movies, the play will differ slightly as there are new characters and scenes.
The production will show on Nov. 1- 2 at 7 p.m. and Nov. 3 at 2 p.m. in the SAHS auditorium. Tickets went on sale Oct. 14. Adult ticket prices are $9 and student and senior ticket prices are $6.
The theatre director, Haeri Tollefson picked out the show last spring and the audition process took place the second week of school.
Tollefson explained, "We chose who is best suited for each role. The show was chosen based on the strong potential principle character talent and students that could play principle characters along with solos."
The role of Dorothy is played by junior Jayna Davis and fits her personality well.
Davis said, "I had to do a double take at the posting of the roles. I teared up and I was really surprised because I didn't expect to get a bigger role."
SAHS's version of The Wizard of Oz has differences from what most people would expect.
"We had to expand the only big chorus group which are the Ozians, citizens of Emerald City," Tollefson said. "I picked out a different piece of music and I used a premise from the original book, which was that Emerald City isn't necessarily green, they just wear green glasses so therefore everything appears to be green. We added a new character from the book, Ozma, the princess of Emerald City."
The audience will learn more about the character Dorothy.
Sophomore Simon Leppicello, who plays Zeke, said, "In this musical, we get to learn more about her past and what she needs to learn from her friends. We see more of her before she enters the 'Merry old land of Oz' and it helps us connect with her character more."
Senior Jake Fedorowski plays the Tin Man which is an exciting role in this musical.
Fedorowski said, "My favorite scene would probably be the scene where we go to rescue Dorothy from the Witch's castle because we get to go through a chase and act as the guards."
Being the Tin Man was not an easy task for Fedorowski, but his hard work will pay off.
"The hardest part of this musical for me, is that I have to wear a full out Tin Man costume from the Guthrie that makes it very difficult for me to move. I can't even kneel down! There is a dance we do that I have been practicing for weeks and now I have to basically re-learn the entire dance because dancing in the costume is a whole new thing," explained Fedorowski.
The Wizard of Oz will be a delight for many people.
Leppicello explained, "I predict that the audience will love it. It has something for everyone. The amazing characters, plots and singing will leave them wanting more. There will be something for everyone whether it's singing, dancing, or acting, people will be on the edge of their seats."
The Wizard of Oz is a production for all ages.The cast will make the musical come to life with their talent and hard work.
About the Writer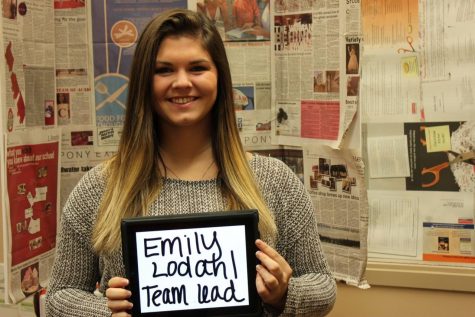 Emily Lodahl, Team Lead Editor
Emily Lodahl is a senior team lead editor for the Pony Express. She has been in newspaper since eleventh grade and loves every minute of it. She has played...