50's style returns to the beach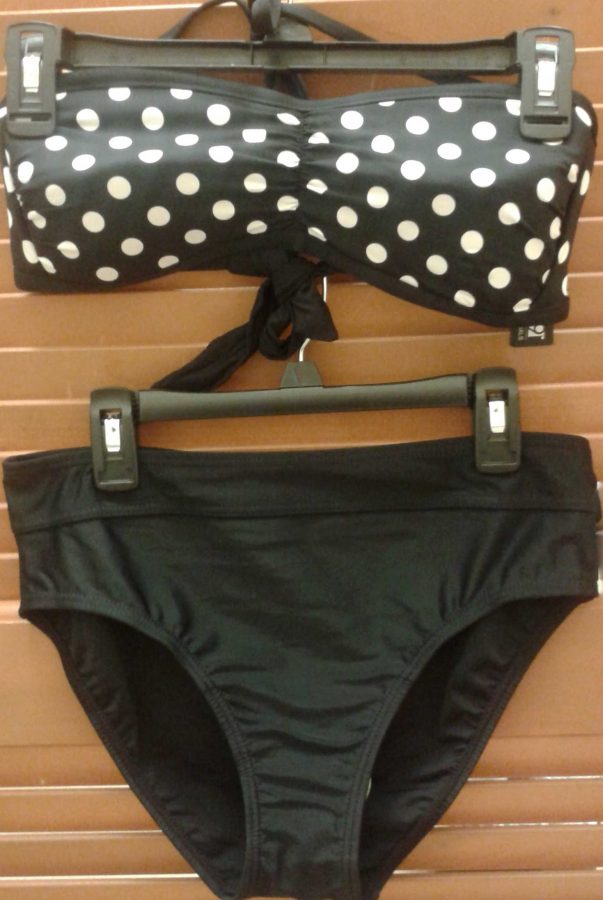 Retro swimsuits are the next big thing in swimwear fashion. These swimsuits are 50's style, typically high-waisted and polka-dotted. They are made to be an easy way to be cute, conservative and comfortable at the beach.
Retro swimsuits come in all sorts of different styles and patterns. The majority are the standard navy blue and white polka dot vintage high-waisted bikini set. However, other popular styles are the pin-up one piece, the halter bikini, the hipster bikini, the balconette bikini and the fit-and-flare one-piece swimsuits.
Over the years, retro swimsuits have gradually come back into style.
Junior Brenn O'Shea said, "I believe they have become popular because of the flattering style and the comeback of the 50's and 60's style."
Media has played a huge role in making these suits popular amongst teens.
"Media romanticizes the time period, making the fashion more appealing," O'Shea said.
Retro swimsuits have a flattering design, which has helped to increase the popularity.
Junior Fiona DeMoss said, "They elongate your legs and thicker fabrics help shape your stomach better."
Since retro swimsuits tend to cover up more skin than regular ones, people who wear them feel more confident.
"If you are ever worried about you bottoms coming off when wearing them [retro swimsuits] while tubing or anything of that sort, you do not have to worry because it stays put," junior Danielle Glewwe said.
Retro swimsuits help people to be original, show off their own style, and express themselves.
Glewwe said, " They have become popular because people strive to be unique, which is in no way a bad thing."
The look of the retro swimsuits is most likely its strongest feature and the main reason it appeals to many people.
"My favorite part about them is the fact that they are an article of clothing from the past, that is unique to the fashion world today," O'Shea said.
About the Writer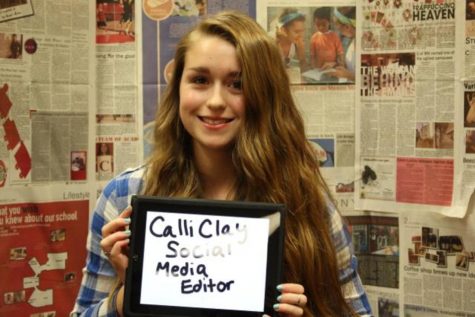 Calli Clay, Social Media Editor
Calli Clay is a junior, she is in Belle Chanter and she is currently in her fourth year of French. In her free time she enjoys babysitting, baking, listening...