Feather corsages make prom appearance
The tradition of giving your prom date a corsage has been around since the early 20th century. Today there are a few new styles that are more popular this year than ever before.
One fun new style is to have a corsage that is decorated with feathers. Some of them have feathers in addition to the flower in the center. Some have feathers and beads or other types of jewelry, with common colors being black and white. Peacock feathers are the most popular style.
Junior Sara Swartz said, "They are pretty trendy and out there, which is awesome."
Adding feathers to your prom corsage shows that you are unique and do not like to follow the crowd.
"Some people like traditional," said Swartz, "while some people like edgy things, like I do."
Feather corsages are likable because they can be used for any type of dress. You can still have the corsage be classic by using colors such as white or black.
Sophomore Liv Krusinski said, "They could add a lot of flare or be very delicate depending on the color you choose."
An issue with flower corsages is that sometimes it is difficult to find a flower that matches the color of your dress. Feather corsages are much easier to match with a dress since there are many more color options.
"I think feather corsages are unique," said Krusinski. "You can get a more specific color with a feather than with a flower."
Most people want to be different and straying from the traditional style of a flower corsage is one way to do it. Feathers can add so much to a person's look at prom. Not only will everyone be impressed with your beautiful prom dress, but also your beautiful feather corsage as well.
About the Writer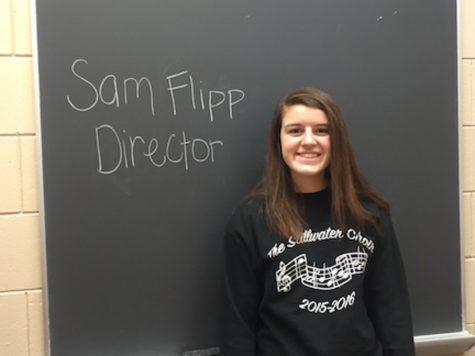 Samantha Flipp, Director
Samantha Flipp is a Director for Pony Express TV. She has a love for performing. She is a part of Drama Club, Concert Choir, Select Women Choir and take...