The old is new: 90's style comes back
Many different styles from history are making a comeback in today's fashion. One of the most popular decades for style is the 90's.
"High waisted jeans and shorts, old T-shirts that were cut into crop-tops, Doc Martens, and flannels are my staples," said senior Lauren Traiser.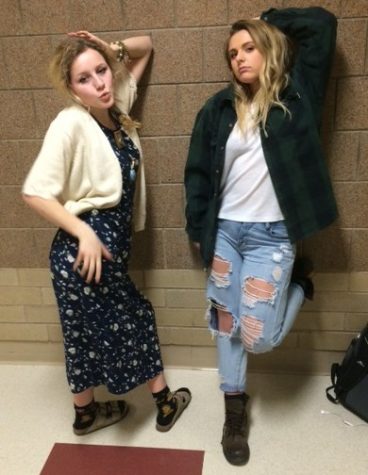 Some 90's styles that tend to be more popular are bold lipstick, choker necklaces, accent braids, leather biker jackets, floral skater dresses and many other styles.
"I do not necessarily try to dress 90's but I am just really attracted to that type of style," said Traiser.
From star icons Kelly Kaposwki and Britney Spears to Salt-n-Peppa, crop tops have been a major part of the 90's fashion style. Many people wear them with shorts or with a sweater or jacket.
"A lot of times I just shop at vintage and thrift stores a lot," said Traiser.
Denim is also coming back. Denim includes everything from baggy jeans, high-waisted shorts, button up shirts, jackets and even denim overalls are coming back.
Keds and platform sneakers are another major come back, for awhile they were nowhere to be seen but now they are back. They have everything from Target based brand, to Vans, and even to Kate Spade's designer-priced keds. 

Loading ...
There are so many more 90's styles that have come back to make a huge fashion statement to today's sense of style.
About the Writer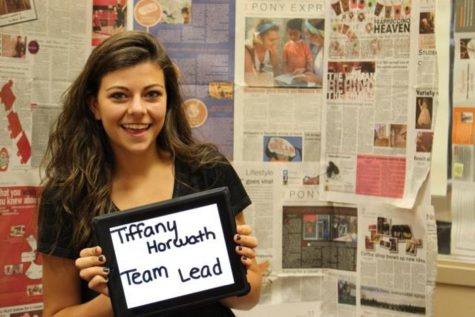 Tiffany Horwath, Team Lead Editor
Tiffany Horwath is a junior this year and is a Team Lead Layout Editor on Pony Express. She is involved in Fellowship Christian Athletes, Youth Teaching...