Outdoor brand offers organic options
Food, exercise and healthy activities are growing more popular as awareness about the human body grows. Quinoa and couscous are not just foods seen on cooking shows and there are more gyms available than ever before. Yet outdoor activities like hiking and fishing remain popular, and fashion styles reflect this. Patagonia, an outdoor clothing company located in California, has been one of these fashion brands growing in popularity.
Though their flannels are frequently worn, the company offers boots and swimsuits as well. Food is even an option at this store, and customers can find soup or nuts among other items. Most of all, the styles are appealing.
"I chose it over [other brands] because I liked the particular design more," said junior Riley Langness.
It is no wonder the brand is so popular when the company promises all their products are made under safe working conditions for humans. Not just humans benefit from the brand, however. The company promises that their products are made with 100 percent organic cotton, and the profits from the company go back to the world.
"Patagonia's mission statement is build the best product, cause no unnecessary harm and use business to inspire and implement solutions to the environmental crisis," said Corey Simpson, Patagonia PR Coordinator.
About the Writer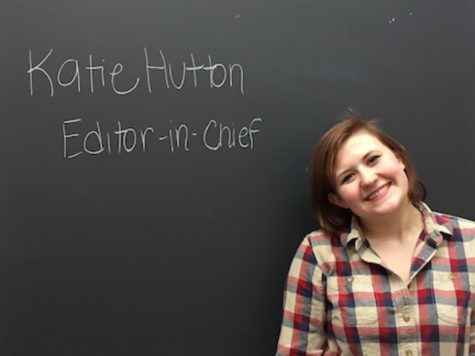 Katie Hutton, Online Editor-in-Chief
Katie is a senior who feeds her coffee addiction by working at a local cafe in downtown Stillwater. She is an Online Editor-in-Chief and enjoys writing...