Zephyr Train departs from Stillwater
When photos of people perched precariously atop the Minnesota Zephyr dinner train locomotives surfaced on social media after Stillwater's Fourth of July fireworks display, city officials decided something had to be done.
Earlier in September, the Stillwater City Council ordered that the two iconic locomotives must be removed by Sept. 29. If they are not moved, the city will hire someone to do the work and add the cost to Zephyr owner Dave Paradeau's property tax bill as a special assessment.
"The locomotives have become a public nuisance," City Administrator Larry Hansen said Dec. 29.
"I don't know how people were up there [on the Fourth of July], but, they could fall off and get hurt," he said. "Because he has done nothing with them, and no one is there, they've become a public nuisance."
Dave Paradeau has appealed the order.
"I don't understand it," he said Dec. 29. "Those locomotives have been sitting basically within feet of each other there for 27 years. It was certainly OK for them to be there when I spent about $56 million on goods and services for 25 years and paid almost $3 million in property taxes. But now they're suggesting it's a nuisance, and they're calling them abandoned locomotives?"
Paradeau said the locomotives are being sold to Heritage Rail Leasing of Alamosa, Colorado, the same company that bought the six dinner cars. The dinner cars were moved in March 2013.
Heritage has not yet paid for the locomotives.
"The company hopes to use the Zephyr cars and locomotives as a dinner train operation, but has been having financial problems," Larry Hansen said.
"
Finding a secure place to put them is virtually impossible, I've tried for years."
— Larry Hansen
"I've wanted those out of there for a year and a half or more," he said. "Finding a secure place to put them is virtually impossible, I've tried for years."
Paradeau said he was upset that city officials did not call and try to work out a solution with him before issuing the abatement order. He said he hopes to work out a compromise, possibly a fence, that would give him more time to find a solution.
"It's probably going to cost between $50,000 to $100,000 to move them to a new home," he said. "I'm in the process of trying to do the very best I can to get them removed. It's almost harassment. I don't appreciate the city doing that to me; I resent it."
Paradeau, who lives in West Palm Beach, Florida, is also trying to sell the train depot, which housed a restaurant, gift shop and waiting area. The $2.59 million sale price, down from $2.9 million, includes 1.5 acres of property and a 200-stall parking lot.
"Every interested party, the first thing they say is, 'What's going to happen to the locomotives?' I have every interest in removing them, but I'm also behind the eight-ball because I basically do not own them anymore," Paradeau said.
Paradeau ran the Zephyr dinner train out of Stillwater for more than 20 years before selling the train corridor to the Minnesota Department of Natural Resources for $4.25 million; the land will be the site of the new Brown's Creek State Trail, which is expected to open in October.
Kent Skaar, senior project manager for acquisition and development for the Minnesota Department of Natural Resources' parks and trails division, said crews are making good progress.
"We hope to start creating the base for the asphalt paving this week," he said. "The contractor will be grading and hauling material in to build the grade up, so people will be seeing a lot of bulldozers and gravel being hauled."
About the Contributors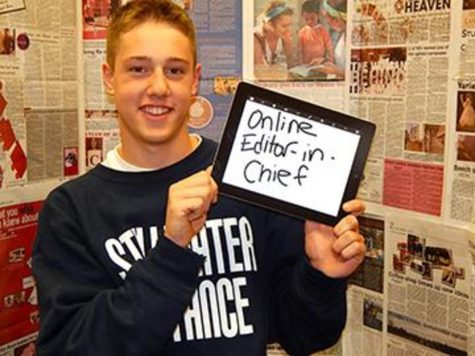 Tyler Hagberg, Online Editor-in-Chief
Tyler Hagberg is graduating in 2015 and lives in Lake Elmo with his parents and younger sister. His ideal perfect day would be spent hunting, fishing,...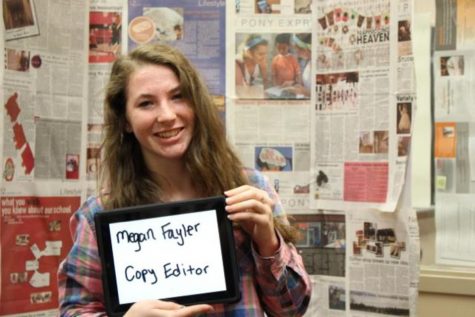 Megan Fayler, Copy Editor
Megan Fayler is a staff member of the Pony Express News. Megan is a junior at Stillwater Area High School. Outside of school Megan is a competitive gymnast...