Sorel Boots kickin' since 1962
With winter finally, here winter outfits start showing up in the hallways. One of the fashion trends that is back is Sorel boots. These boots are super good for trekking through the snow but also for around school. They are extremely practical for the harsh Minnesota winters.
Junior Riley Lagness said,  "They are more built for the snow and they are more durable if you want to go snowmobiling."
These boots are great for all different activities and can also be worn fashionably. Many students find Sorel boots pair nicely with leggings and also skinny jeans. This brand of boot was made to survive it all, including the changing fashion trends.
Sorel boots have been around since 1962, "The physical appearance of Sorel boots have changed drastically over the decades. The brand has keep up to date on current fashion trends, thus keeping their boots in style, while still retaining the original designs," said Winkelman.
Over the years the appearance has changed which allowed this company to continue thriving in the fashion industry. Although they have changed over the years they are still very reliable especially in comparison to its competitors.
Sorel boots are more practical than the fashionable ugg boots, Winkelman said, "There is no comparison to be made between Sorels and Uggs. Sorels are well-made, reliable, and durable. They will survive extensive wear and tear for years and still retain their quality, while keeping your feet warm and supported."
About the Writer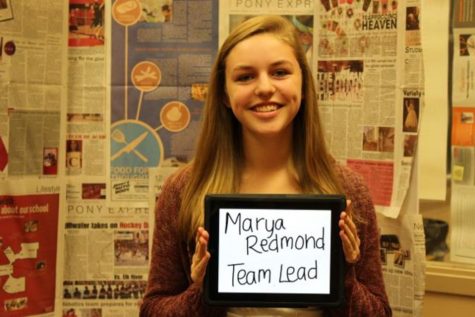 Marya Redmond, Team Lead Editor
Marya Redmond is a junior, she has been in the Stillwater district her whole life. She enjoys doing heated yoga in her free time. At school she is involved...