New season of 'American Horror Story' begins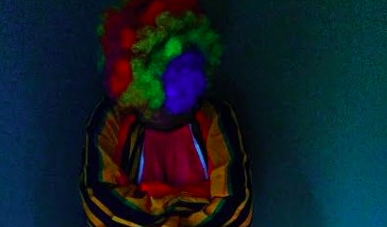 A woman with two personalities… and two heads; a man with lobster claws for hands; a lady with a bushy brown beard. These are just a few of the 'freaks' in the new season of FX's American Horror Story.  This season, they are taking viewers to the Freak Show.
American Horror Story (AHS) is, you guessed it, a horrifying TV drama. AHS was taken very well into the eyes of viewers, especially actress Jessica Lange, who has won several awards, including an Emmy and a Golden Globe for her work on the show. Believe it or not, Lange was at one time a fellow Stillwater community member. The show's fourth season takes place in 1953.  It follows two sisters who share a body as they learn their place in Jupiter, Florida's circus side-show.
One unique thing about AHS is that each season has a very different plot, but the cast remains the same, just playing different characters. Each past season had the common theme of creep, including a haunted house, an insane asylum and a coven of witches. Even though only a few episodes of Freak Show have aired, the new season has already proven its place with fans.
Ten million viewers tuned into FX on Oct. 8 to watch the first episode of the freaky season. The first episode alone shattered many of FX's records, including the coveted "most watched show," states Comicbook.com.  The show has also received a lot of buzz locally. Many super fans took to Twitter while watching the first episode.
One super fan, sophomore Ava Coleman, shared her thoughts on the show. "I really enjoy AHS because it's actually scary. Not so much a jump scare, but almost a mental kind of freaky," said Coleman. "The acting in it is impeccable, and I just love it."
"
"My favorite season in the past was probably the first one [Murder House]."
— Ava Coleman
Fans tend to claim the season premier of every season of AHS is a bit off balance, but in the first episode, "Monsters Among Us," many fans said it had just the right balance of patience and gore.
"The first episode was pretty good. Actually, I wasn't too sure what I was expecting, but it did live up to what I was kind of imagining," said Coleman.
Junior Ellie Erickson brought a different opinion, "It was a little boring because it was the first episode and you got introduced to the characters, but other than that, it was still scary. There is a scary clown," said Erickson.
One thing that fans cannot agree on is which of the past seasons is the best. Each season has a unique strategy it uses to scare the viewer. The first season, "Murder House," was a story about the traditional haunted house, and it was very much a representation of what the present day family would be frightened of. The second season, "Asylum," was about an insane asylum. Many viewers agree with Coleman that Asylum was "too intense and real" for them.
Last season was called "Coven," and it was about a coven of witches. "Coven" took some heat from fans for being boring, and it was criticized for casting the actress Emma Roberts.
"My favorite season in the past was probably the first one [Murder House]. It was left at a cliff hanger and I still think about it a lot honestly," said Coleman. Different from that, junior Wesley Philips said, "Last season [Coven], because I loved Jessica Lange's character." And different from that, "Asylum, because I liked the plot. It was the most interesting season," said Erickson.
Regardless of which season fans liked the best, they can all agree that no matter what season you watch, AHS is a great source of entertainment.
"It's awesome. If you are looking for a thrill, you should watch this show. If you don't like sleeping, watch this show," said Erickson.
Readers interested in checking out AHS, tune in to FX on Wednesday night at 9.
About the Contributor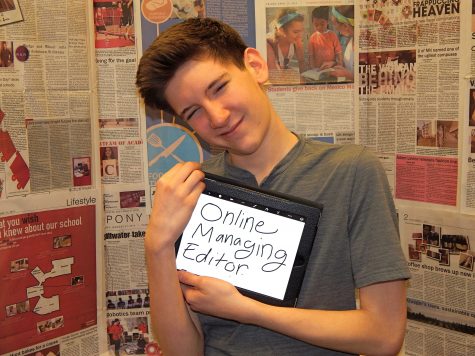 Joe Price, Online Managing Editor
Joe Price is a junior at SAHS. At school, he participates in Drama Club, Students for Social Justice, and of course, newspaper. He is also extremely active...