Hietpas uses skills to full potential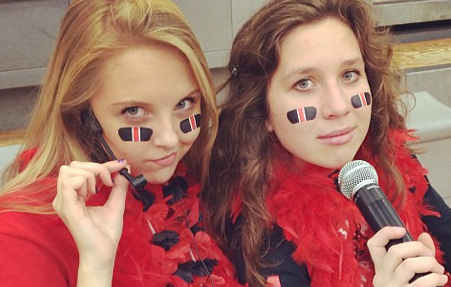 Paige Hietpas ('14) played soccer at Stillwater Area High School. She was on the junior varsity soccer team as a sophomore and moved up to varsity towards the end of the season. She tore both of her ACLs during her sophomore year.
"I just got through the struggle of tearing my first ACL, when I tore my second one. I knew immediately what happened. I laid down on the ground and started to cry," said Hietpas.
Hietpas took this break from soccer as time to embrace her recovery by filling it with school invlovment. She has become president of the Student Council her senior year; as well as being a part of the National Honor Society, Human right book club, book club, superfan, a junior board member for the Nandel Foundation, and a soccer manager for the girls soccer team.
"Being involved got me through the tough times and hard days," said Hietpas.
Leadership is a skill that Hietpas has had to develop as she has become a part of all these groups and activities at school.
"As a sophomore Paige showed great leadership skills, which has helped guide decisions," said Assistant Principal Bill Howlett.
Hietpas has had to attend all the school board meeting and has had to present to the board not because she has to but because of how much she loves to be involved.
"It has been fun to watch her grow in a professional and formal manner," said Howlett.
She has become the president of the Student Council and has invested a lot of her time toward into the activities she plans.
"Student Council is my favorite, because I get to be out and about; getting to know the staff and students better," said Hietpas.
Not only is Hietpas involved with school board meetings and the student council and many other activities, but she is also taking a few AP classes.
"I take AP government because I like the teacher, and AP calculus because of the love I have for math," said Hietpas.
Hietpas may of had to give up soccer for her injury, but at least she embraced her recovery time to become involved with the school even more than she was previously to her injury.