Triennial Art on Main event back again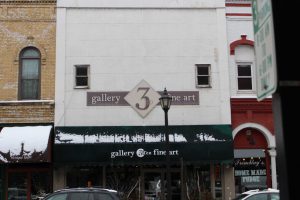 The coming of spring brings sunshine, blossoming flowers and joy, but most of all, it brings the Art on Main event in historic downtown Stillwater. Art on Main is going to be held on Fri., Apr. 11, and is often described as Stillwater's fine art walk.
The event was co founded by Scott Zahren, owner of Alesci Gallery, and Kate Vichich, owner of Tamarack Gallery, and is held three times a year in the fall, winter and spring.
According to the Stillwater Patch, Zahren said, "we want the public to get to know and appreciate the growing art scene in Stillwater with its diverse galleries and recognized artists."
Art on Main has been a significant part of Stillwater's events throughout the year for around six years.
"It's probably been going for six years," said Tamarack Gallery owner Travy Mazanec. "It originally started as a quarterly event, and now is down to three times a year. The idea behind the event was the three of us who own galleries down here got together and decided it would be fun to have a party night."
Each year, galleries in Stillwater host their featured artist's work for the public to view, with the artists on location to answer questions and meet their fans.
"The opening evening is a reception with music, artists and people can come in and view artwork and meet with the artists," said Mazanec. "It spills over to Saturday day, where artists will stay in the galleries so people can talk with the artists."
The galleries work not only together to form a community, but with the visitors bureau – an organization of hotels and bed & breakfasts in the community who tax themselves to help promote the activities that help the business of hotels and bed & breakfasts.
"We hold the event in conjunction with the visitor's bureau," said Mazanec. "The help the galleries financially to host Art on Main, because the expenses involved. They additionally get visitors to stay at the bed & breakfasts; because of Art on Main is open on a Friday night, it brings more people downtown and helps the restaurants and the neighborhood.
"
"It's kind of different, but it's really fun. People have enjoyed it, and then they also get their exposure which is nice."
— Mandi Siiro
Art on Main also requires a lot of extra preparations, involving many of the galleries to completely alter their gallery which can take up to three weeks. At Tamarack gallery, they call their featured artists and have them bring in all new work, and then they have to reshuffle their entire gallery.
"It takes about five days for us to take down everything, and bring in all the new work. Just the physical set up takes that amount of time," said Mazanec.
Also, similar to previous years, the Art on Main event will feature St. Croix Ballet performing outside the galleries throughout the day on Saturday.
"We have had them in the past at Art on Main, where they have been dancing in the window at the storefront," said Gallery 310 employee Mandi Siiro. "It's kind of different, but it's really fun. People have enjoyed it, and then they also get their exposure which is nice."
Head down to Main St. in Stillwater on Apr. 11 and 12 for food, celebration and the classic event Art on Main: Stillwater's Fine Art Walk.
About the Writer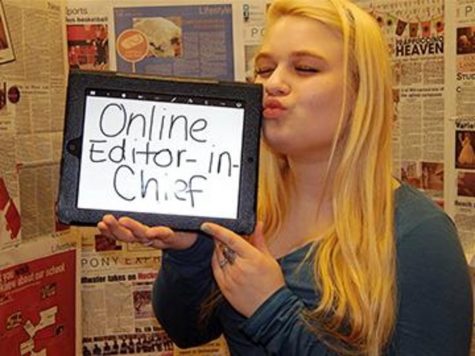 Hannah Crawford, Online Editor in Chief
Graduating senior, Hannah Crawford is as busy as can be.  She expresses her love for journalism through The Pony Express, acting as the Online Editor-in-Chief....