Connor Velte volunteers for Judy Seelberger campaign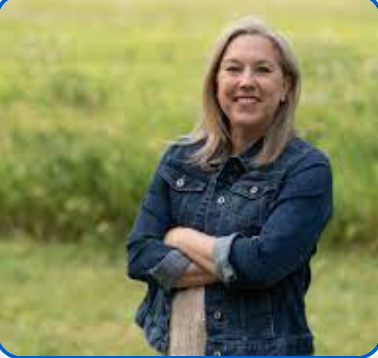 Judy Seeberger ran for the Minnesota State Senate representing District 41 on the Democratic Party ticket. She ran as a candidate in the general election. Seeberger successfully completed the Ballotpedia Candidate Connection questionnaire in 2022.
Seeberger earned her bachelor's degree in 1991 from the University of Minnesota Duluth, her law degree in 1996 from Boston University School of Law and her graduate degree in 2016 from Hamline University. She has dedicated her entire life to helping others and giving back.
"I am a paramedic, a lawyer, a teacher in a public school, a firefighter in my community, the wife of a Navy captain, and the mother of two wonderful boys. Judy is aware of the time and financial commitment required for public service. Seeleberger has no issue standing up for what's right regardless of whether it implies seriously jeopardizing my own s security.
Seelbereger is also prepared to represent you in the minnesota Senate because she has leadership experience. Due to the direct experience in law, emergency medical services, public education, and military  Judy will offer the senate a unique point of view. tThis point of view will serve as inspiration for her efforts to advocate for my districts residents.
She is running for the newly formed district 41 seat in state legislature. Seelbrger have put in a lot of effort to help other people in her life. She said she likes to work as a teacher in a public school, a paramedic, a lawyer and  a member of the local fire department.
Sometime it hard work and giving up can be in public service. Seelebreger is not hesitant to defend whats right and  whether it comes at individual expense. She pledge to do exactly that because we believe politicians should strive to improve the lives of their constituents and their state, Her profession is to assist others.
-Connor Velte worked with Judy as a student, founder, board member, and campaigner for the Minnesota senate, aiming to improve Minnesota's future. He is also very involved in school because he was a senior and a leader who helped with the campaign of Judy Seeberger. velte and seelberger has helped witht he voting and organisation of the state to make it a beter place for all of us that are having hard time and they will make a change.
Seeberger would now like to extend her public service to representing the residents of Senate Dist. 41 in the Minnesota Senate.
"I see my fellow educators take on second or third jobs to make ends meet and I see those with no background in education making decisions about how teachers teach," she said. "As a licensed and experienced public school teacher myself, I will bring that perspective to the legislature and be the voice of Minnesota educators everywhere-Judy said.
A wife of a veteran, Seeberger will be a strong voice in the legislature not just for veterans, but for their families as well.  Seelberger is an educator with a 5-12 English language arts license, Seelberger sees how under funded our schools are and how teachers are asked to do more with less year after year.
https://judyforsenate.com/judy/.