Students plan experiences in trade schools
With school wrapped up, seniors have graduated and decided on their future paths. While some seniors have planned on attending traditional four-year schools, some students have also planned on going to trade schools.
Trade schools are schools that are offered for a shorter period time than traditional colleges, and therefore, a lower cost, as Pathways coordinator Bob Manning explained. He also explained that trade schools offer hands-on experiences, which benefit people who learn in that way.
After graduating from a trade school, a two-year degree can be acquired. The degrees and experiences at trade schools are helpful for people who plan on going into careers such as being electricians, plumbers, welders, carpenters and others. However, there can be some judgement surrounding people who go into trade schools and that get two-year degrees.
"For me personally, hands' on experiences are one of the great ways to be successful. But, I believe people have been brainwashed that in order to be successful, you need to go to a four-year college. I believe with trade school, you can definitely be as successful as if you were to go to a four-year college," senior Jorge Moreno Sanchez explained. Moreno Sanchez plans on attending a trade school post-graduation.
Even though there may be some stigma surrounding people who attend trade schools, they are more accessible. There are some that are close to home, such as Dunwoody College of Technology and Hennepin Technical College. They also are a lot more financially accessible, as many four-year colleges are much more expensive than trade schools.
"They are more accessible because many jobs and careers will offer tuition reimbursement to pay off school. This coupled with hard work is a great way to make a living and be happy doing it," junior Casey Stiner explained. Stiner also plans on getting a degree at a trade school.
Trade schools are extra rewarding, because students are able to see what they are capable of inside of their career path. Whilst getting experience in what they would like to purse, it can make them even more confident that they are able to achieve what they would like if they can actually see the work that they are able to put into it.
"Work inside of trade schools is super satisfying," Manning explained while talking about some older students who have told him about their experiences at trade schools. "You can look at your job and what you did at the end of the day, and see what you were able to do."
Although there is some uncertainness for some people surrounding trade schools, if students get experience in their career field right after high school, it makes for a great path in order to get a good job. Trade schools are a great opportunity for students who know what they want to do, to get experience, and to graduate fresh into a job. Students that are graduated will have their own opportunities while attending trade schools and receiving two-year degrees.
Leave a Comment
About the Writer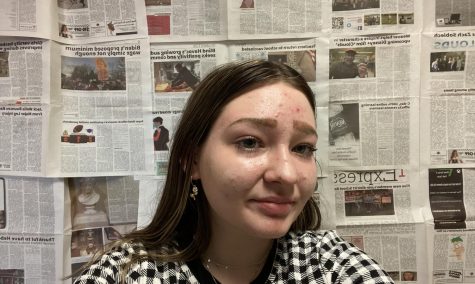 Cecilia Conery, Podcast and Online Editor
My name is Cecilia Conery and I'm a junior, as well as a podcast and online editor for the Pony Express. Outside of school, I'm a dancer and play guitar....