Avery Hoge travels internationally to France
Traveling across the globe to live in a different country for three months is quite an experience for a high school student. Senior Avery Hoge plans to travel to France over the summer. Hoge worked with Au Pair International to organize her trip and to find a host family to nanny for. Leaving on June 15, she is getting ready for a trip of a lifetime.
Hoge has taken French for five years and feels confident in her knowledge of the language. She enjoyed learning about the French culture and language, so this trip is an exciting time to use her skills she has learned. Since she is staying close to Paris, she hopes to visit the beautiful sites of 'the City of Light.'
"I'll have a regular workday, where I would nanny. After that, I'll spend my night in Paris and do what I want," Hoge said.
As the co-president of the French Club and a student council representative this year, Hoge has shown she is capable of representing the school. In class, she always showed up with an excited and positive attitude. She has been committed to her coursework and, therefore, has become fluent in the language.
Madame Parr, French teacher and French Club advisor, explained Hoge as a curious, thoughtful, passionate and hard-working individual. She added that Hoge has used her innovation to help lead activities in French Club.
The process of traveling internationally, from paperwork, to picking out a host family, can be a tedious process. Hoge is working on getting her visa. She has not decided on a host family, but she looks forward to finding a family she can learn from. She hopes that she gets along with them and shares common interests.
Hoge described how different host families set different rules. She has been "looking for a family that gives her freedom."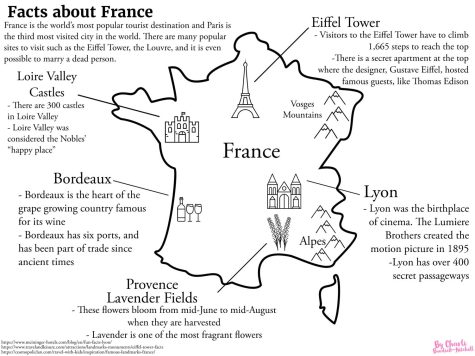 Hoge plans to nanny for her host family. With previous experience taking care of kids, she hopes to strengthen her language proficiency and get some money for exploring. Since she is staying for a few months, she has to pay for her plane ticket. She is using the nannying to pay for the trip.
"She might have to use a bit of English with the kids. A lot of people bring in native English speakers to work with their children because they want them to get a head start learning English," Parr said.
After traveling internationally and living in different countries all her life, this type of trip is not out of the ordinary for Hoge. Traveling abroad has given her many great experience, because she was introduced to new cultures and backgrounds. The connections that she made by traveling internationally has shaped her into the person she is.
"Travel is a powerful experience: it teaches empathy, awareness, and understanding of cultural difference, plus the capacity to challenge and question what we might have previously been led to believe," Stephanie Rachel Dyson, author of Why Travel Abroad is an Essential Part of High School Education, said.
Hoge believes she has been really fortunate to have seen so many different places and perspectives. She is excited to add France as another international destination she has traveled to. Overall, she plans to use her experience to link the French culture to her life and expand the views of the community.
"If I could encourage people to do anything in their life, it would be to travel because the amount of experience you gain while living in and experiencing other people's cultures, really puts a perspective on your point of view in your life," Hoge said.
Leave a Comment
About the Contributor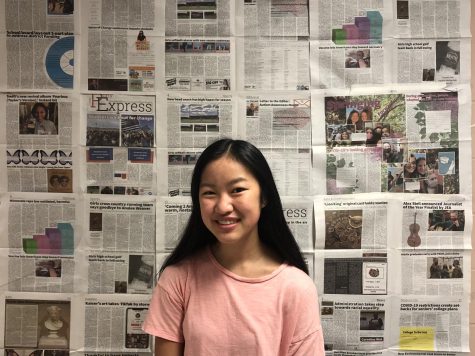 Ruby Suro, Layout
Hi! I'm Ruby Suro. This year, I am a junior and I am on the layout team. I participate in theatre, dance, and choir. My other hobbies include learning...