Olivia Rodrigo comes to Minneapolis for her unforgettable tour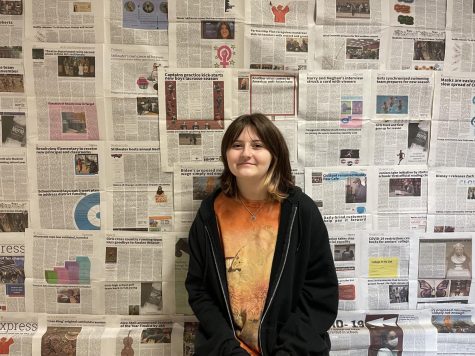 More stories from Taya Hehn
Nineteen-year-old pop artist Olivia Rodrigo has uplifted her music career in the past few years, which is very different from her television days. Her first hit song called, "All I Want" was featured in her show 'High School Musical: The Series,' and launched her popularity. Her whole career changed however when she released her single called "driver's license." It was the biggest debut in the Rolling Stone Top 100 Songs Chart, with it reaching the top of the list in just the first week of it being released. The song also holds the record for the most streamed song on Spotify in a single week. Rodrigo then shocked fans when released her second single called, "deja vu," which then led to her announcing her first album, 'SOUR' on April 1, 2021. The album then eventually was released on May 21, 2021.
The album's favorable outcome allowed Rodrigo to win three Grammys this year. One for "Best New Artist", another for "Best Solo Pop Performance" and lastly "Best Pop Vocal Album". She was in total nominated for seven awards, and she even performed "driver's license" that night on April 3.
With every success however comes criticism. Rodrigo, despite being an inspiration for many, has received backlash for being "unoriginal" and "uncreative". Many have said her songs copy the band Paramore, and even Taylor Swift, someone who Rodrigo looks up to.
"When people say she copies Taylor Swift, that's just because Taylor Swift is Taylor Swift. I don't think it's copying, I think it's just looking up to your idol," junior Katie Dupal said.
Despite criticisms, her immense success has now led Rodrigo to her first tour, which she announced in 2021, and all tickets have sold out since then. She recently came to the Armory in Minneapolis on April 14 to perform. Dupal and junior Addie Flock had the opportunity to attend, and they were "able to get spots close to the front," Dupal said.
"
Since she is so young and people don't see super young stars going on tour, it allowed her to blow up really quickly and just appeal to teens. She's a big inspiration for a lot of people because of that."
— Addie Flock
Before the concert in Minneapolis, many camped out in the cold for general admission. All went well in the end however, and Dupal said Flock and her had a great time. Purple lights illuminated the stage and curtains and streamers surrounded her. They said it was an unforgettable night and they would love to see Rodrigo perform again.
Rodrigo will continue to go on tour until July 7, with her last show being in London. The young pop star has come a long way, and she can only continue to grow.
"I feel like our generation has grown up watching her on TV, and now she has grown up and started a whole new career path that is inspiring the next generation," senior Sam McClaine said.
Leave a Comment
About the Contributor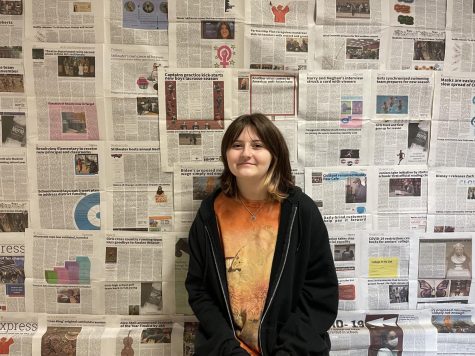 Taya Hehn, Photography Editor and Copy Editor
My name is Taya Hehn and I am in 11th grade. I am a photography editor and a copy editor. I'm not in any clubs or sports, but I do really enjoy art and...